A team of researchers from the Department of Biochemistry and Biotechnology (Human Nutrition and Dietetics), KNUST, Ghana (Dr. Marina Aferiba Tandoh and Abigail Owusuwa Appiah), together with a team member at the School of Medicine, University of California (UC Irvine) (Daniel Haik), have emerged  the grand prize winners of the just ended 2021/2022 Big Ideas contest held at  California, U S.A.
This annual contest sought to formally recognize and honour extraordinary innovations and achievements in various disciplines.
Dr. Tandoh's team (The SMART Cookie team) presented on their pilot project ' Plant-Based Solutions to Anemia' (a project towards solving nutritional anemia), and they qualified for the first round of the competition out of 200 applications.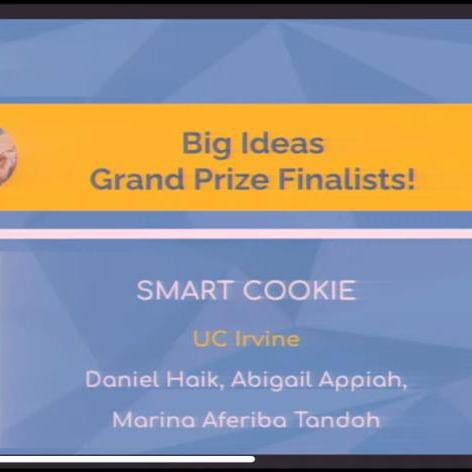 They then submitted a full proposal and also qualified for the final stage of 3 competitors. At the final stages of the competition on the 4th of May, 2022, the 'SMART Cookie' Team emerged the grand prize winners (1st Place) of the competition.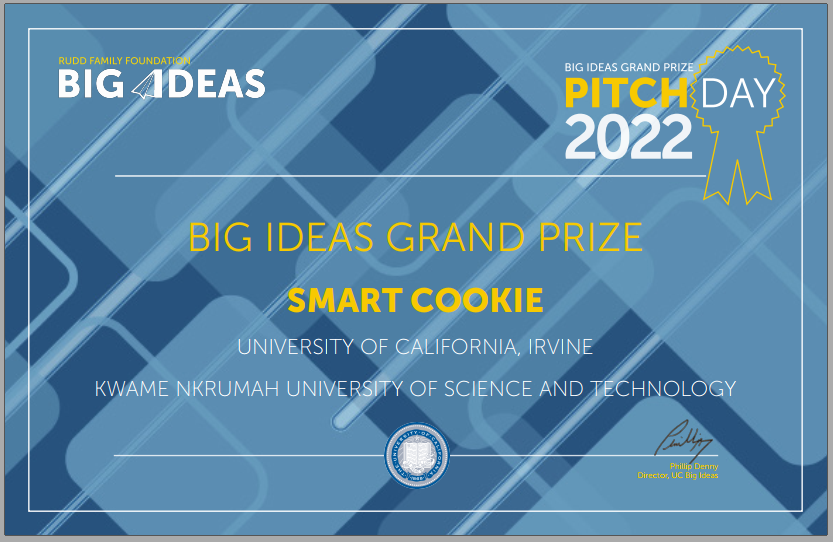 The event was attended by Big Ideas judges, mentors, sponsors, as well as industry representatives, Silicon Valley entrepreneurs, VCs, University officials and others.
Congratulations to the SMART Cookie Team!!!