Making wellness a way of life
The KNUST Wellness Centre is a medical, nutritional and fitness consultancy Centre hosted by the College of Science created to promote preventive health over curative health. This stems from the fact that, most diseases could be prevented. However, due to poor eating & dieting, lack of good exercise, inadequate education, access and non-regular medical checkups, people die needlessly. We could prevent certain diseases by taking regular medical checkups like urine analysis, blood tests, blood pressure, good dieting and exercise etc. Diseases at the chronic stage are very difficult to treat or manage and can lead to other complications and eventually death. As part of our objectives as a wellness centre, we are committed to educating our clients and the public on various health issues. We also conduct thorough medical screening to help everyone know their health status for clinical advice and treatment. Our belief is that periodic medical checkups coupled with healthy nutrition and exercise will keep you healthy, highly effective in life, productive and successful at work. Healthy people make a healthy university community and nation as a whole.
KNUST Wellness Center
Some of our unique services include dietetic consult, exercise facility (indoor & outdoor), physiotherapy, professional massage (therapeutic & pleasure), gymnasium (fitness centre), laboratory services etc. We have very exciting programs and services for our clients. There are great and affordable packages for family and friends, individuals, corporate groups, churches etc.
Amazingly, a lot of big and small companies around the world have used this secret to grow their organizations, cut their health bills, and increase productivity and profit. Many people across the world have used this approach to increase their health, and prolonged their lives to be physically strong, happy and effective.
DETAILS OF SERVICES
KNUST Wellness Centre employs unique, modern tools and approaches to medical issues. We provide nutrition & dietary services, medical consultancy services, laboratory services, gymnasium, health & fitness services, research as well as health sensitization to institutions and individuals. We have a team of qualified and experienced Medical professionals; Biomedical Scientists, Exercise Physiologists, Medical Consultants, Doctors, Physiotherapists, Nutritionists and Dietitians who deliver health education, mobile laboratory and medical consultancy services at the premises of their clients.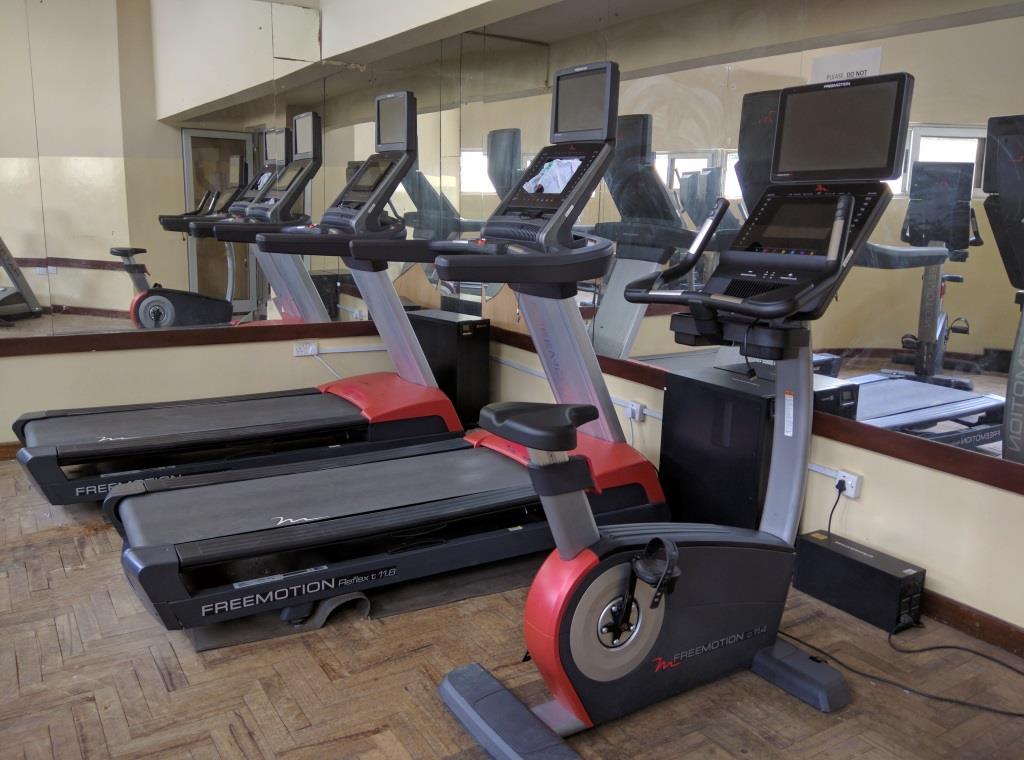 Gymnasium
GYM FACILITIES– Well-trained instructors assist clients in their workouts. Programs are unique to each client depending on several factors including gender, age and concurrent medical conditions.
A medical professional scrutinizes all these programs and an exercise physiologist prescribes and designs a tailored exercise program to meet the client's needs. The Exercise Scientist\physiologist will give a detailed individualized exercise program appropriate for a client's condition. He will also advise and help the client adopt a healthy lifestyle to avoid a wide range of diseases which are exacerbated by inactivity and a sedentary lifestyle
These exercises are aimed at optimizing the management of patients with lifestyle illnesses as well as preventing these diseases in high-risk people.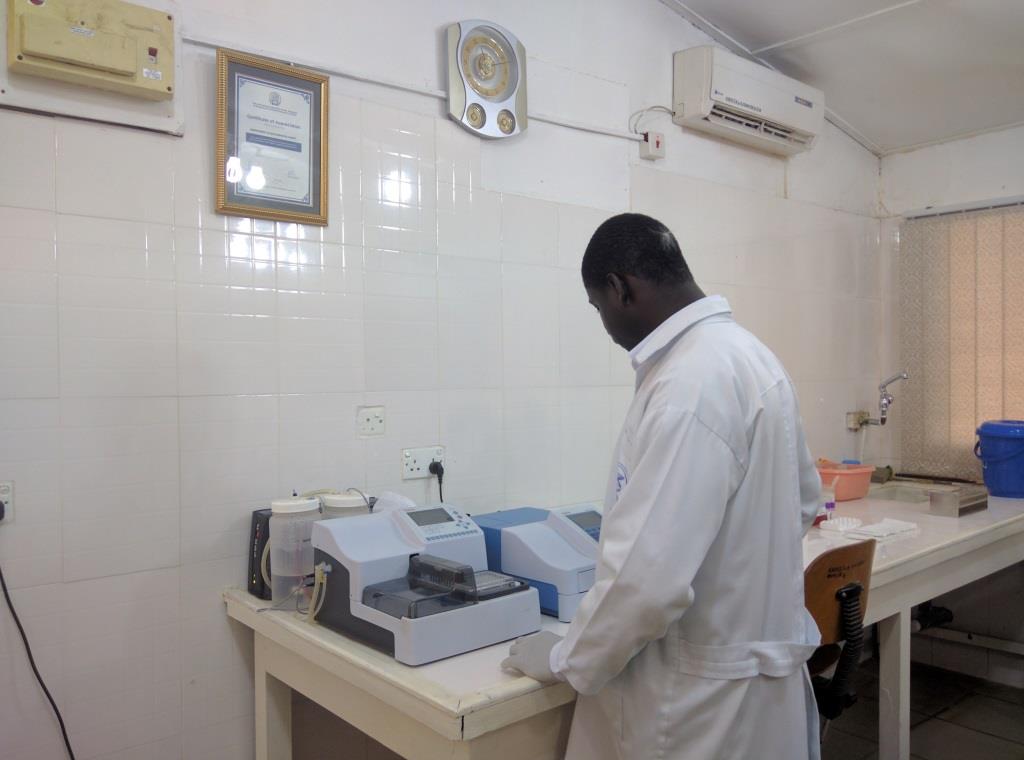 Laboratory
DIETETIC CONSULT– Well-trained dieticians are there to help people modify their eating habits and dietary patterns. Dieticians give dietary advice, help promote healthy eating habits and develop specific diets for people as well as lifestyle habits modifications. They assess measurements of the body and body composition, laboratory tests, and medical and dietary data and use Medical Nutrition Therapy to treat a wide range of diet-related diseases often in support of other medical treatment
A healthy diet together with the right exercise is, without doubt, a vital component of disease management. It is also an ideal way to remain healthy for many years.
MASSAGE – A good massage by a professional therapist relieves stress and pain. The disturbing headache or back pain that is not responding to medication may disappear after a good massage. There will be massage sessions that need to be booked in advance to avoid queues.
PHYSICAL THERAPY – The centre also has a team of physical therapists who will assist staff adopt the right postures at work to reduce injuries as well as help with the management of injuries. Many people with back pain, neck pains and strokes will benefit immensely from this service.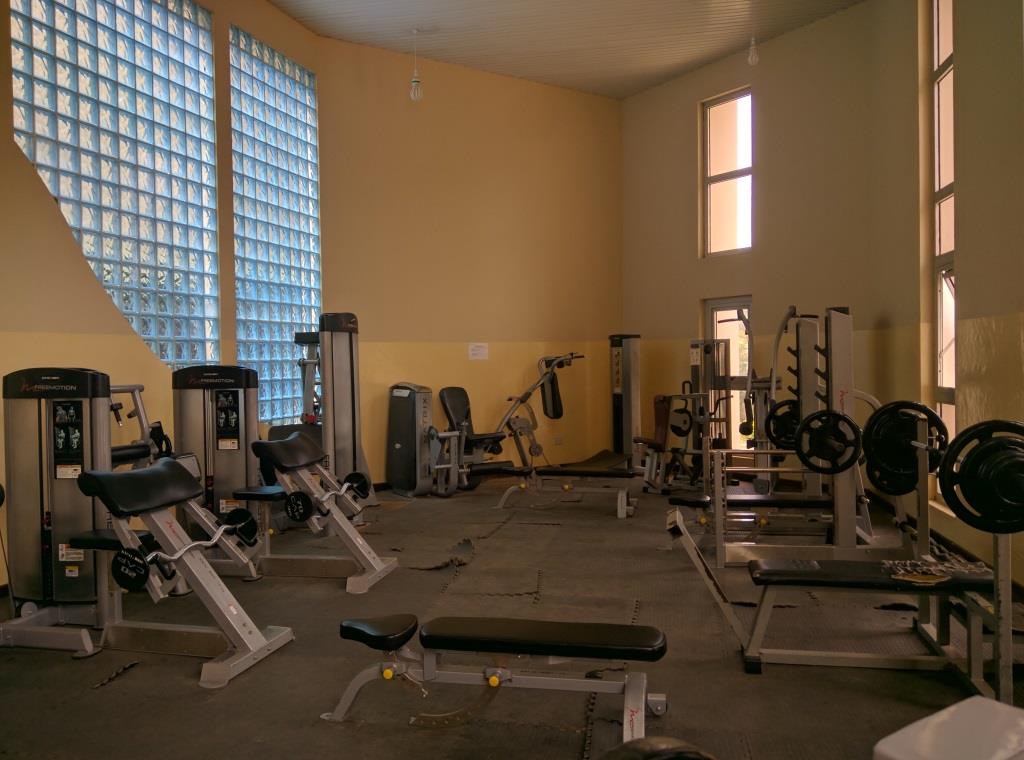 Gymnasium
GENERAL CHECK-UP AND MEDICAL CONSULT – Other services such as blood pressure monitoring, health seminars and blood sugar tests, hepatitis, urine routine exam (urine chemistry, leucocytes, protein, glucose, pH of blood, bilirubin, urobilinogen and ketones) will all be available.
MEDICAL AND LABORATORY SCREENING - It is also recommended to do a total laboratory test of all body organs and systems. Including liver function test(LFT),kidney function test(KFT),lipid profile(cholesterol fats),cardiac profile(Heart enzymes),full blood count(FBC),widal(Typhoid),Uric acid,G6PD,Sickle Cell  Electrophoresis,PSA(men),blood group, Fasting/Random blood sugar.
Mini Shop: A mini shop will be set up to cater for the needs of the clients of the Center. Nutraceuticals and healthy foods are recommended to be sold at the bar to provide essential nutrients for our prospective clients.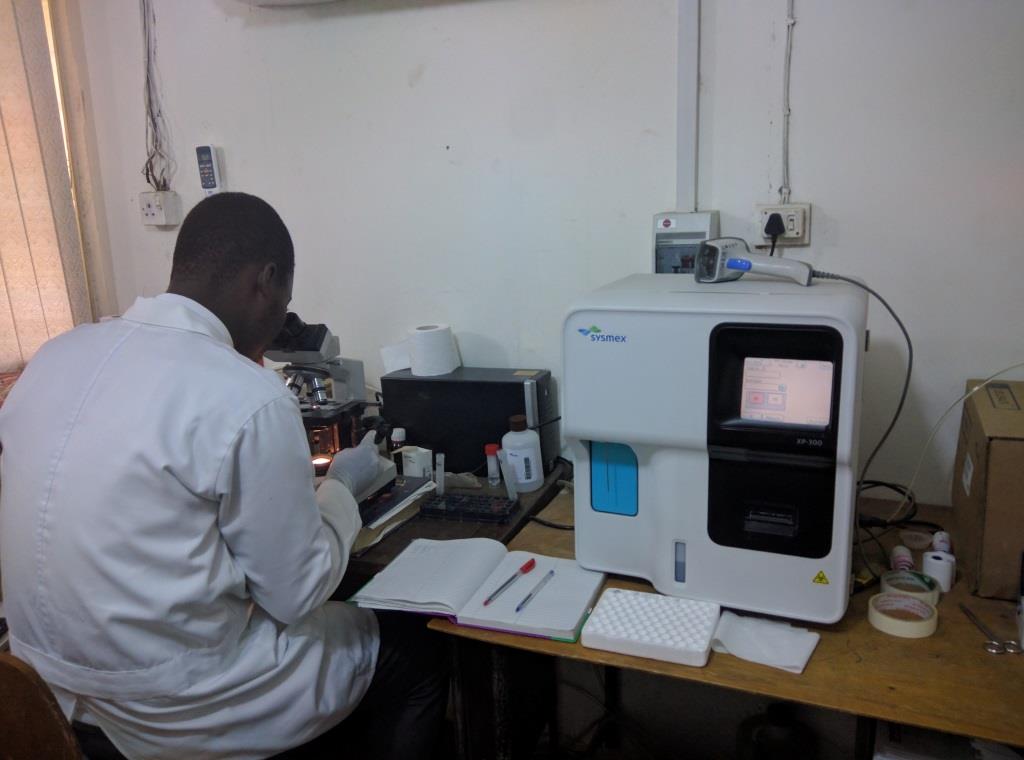 Laboratory
Packages
Individuals: an individual can choose any of our services of his choice. He\she will be guided by our staff in all the programs he/she chooses.
Family and friends:  A family of 4 including the father, mother and 2 children can choose this package. The services in this package will include gym facilities and dietetic consults. The family can also go ahead and make appointments for the massage therapy service or physiotherapy.
>Corporate Wellness Program: The cost of using this facility will range each month depending on the number of staff of your company. Companies in the KNUST campus and those in and around the surrounding communities have an added advantage of proximity. The company also has the added advantage of making only a single payment to cover all staff and their family members
Purpose/Need
The provision of a Corporate Wellness Program will serve the following purposes
Both healthy and sick staff will benefit from the intervention of a dietician, Biomedical Scientist and Exercise Scientist\Physiologist. Patients with the following conditions are amongst those that particularly require the intervention of a Dietician, Biomedical Scientist and Exercise Scientist:
Non Communicable diseases e.g. diabetes, cardiovascular diseases, obesity, digestive disorders, kidney disorders, burns, cerebral palsy, renal diseases, malnutrition, preterm and pregnancy, recovery from injury, arthritis, back pain and lung disorders such as asthma.
Patients who are in a good state of health can be advised on how to maintain and improve their health and how to prevent the development of many disorders.
Contacts:
Telephone Number : +233 242569536