The 2nd Session of the KNUST Hands-on Certificate Programme in Cybersecurity & Digital Forensics was successfully organized from 26th April to 6th May 2022.
The cybersecurity and digital forensics short course is a hands-on short course program offered by the Department of Computer Science in collaboration with the Center for Capacity Building and Innovation (CCBI) in KNUST.
The objective of the course is to firstly bridge the gap between academia and the industry by equipping its participants with the skills needed to stay responsive and proactive against the high rates of cybercrimes in the country.
Secondly, the course is meant to build strong cybersecurity and digital forensics ecosystem of experts in Ghana.
In this year (2022), the second session of the course was designed to be open to basic and advanced learners. The basic course started on 26th April and ended on 29th April. The advanced course also continued from 2nd May with an opening ceremony led by Prof. Leonard Amekudzi (Provost of the College of Science, KNUST) and Dr. Yaw Amo Sarpong (Head of CCBI) and ended on the 6th May.
The course covered aspects of ethical hacking, pen testing, mobile digital forensics, incident handling, and reporting and cyber security best practices. These subject areas were well handled by experts in both academia and industry.
The facilitators were Ms. Patricia Adusei-Poku (Executive Director, Ghana Data Protection Commission), Ing. Richard Densu, Mr. Eric Nii Sowah Badger, Dr. Emmanuel Ahene, Rev. Dr. Kwame Ofosuhene Peasah, Prof. Michael Asante, Dr. Rosemary Owusuaa Mensah Gyenning and Dr. Asamoah Dominic.
A total of 94 participants joined the course this year, 40 participants in the basic and 54 in the advanced course respectively. Participants were from the banking sector, telecommunication industry, legal firms, KNUST, FDA, Ghana Police service, Ghana Immigration service, VRA,etc.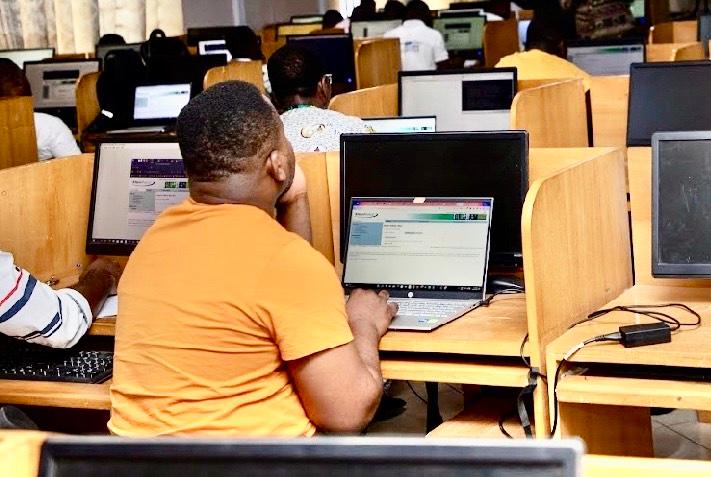 The third session of the cybersecurity and digital forensics course is scheduled to start on the 22nd November 2022.