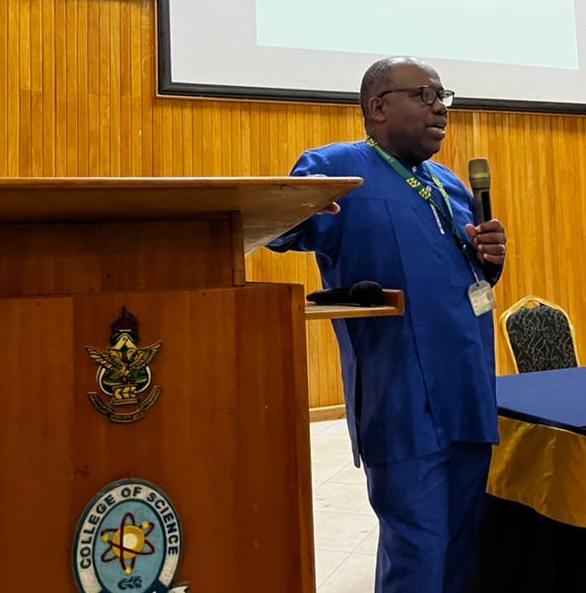 The College of Science Seminar and Conference Committee organized a seminar for Senior Members in the College on ''Budget Preparation and Retiring of Funds'' on Wednesday 27th July, 2022 at the Allotey Auditorium, Aboagye Menyeh Complex.
The Provost, Professor Leonard K. Amekudzi in his opening remarks, urged Senior Members to ensure that inputs from key stakeholders are taken at all times regarding financial management and transactions pertaining to the University.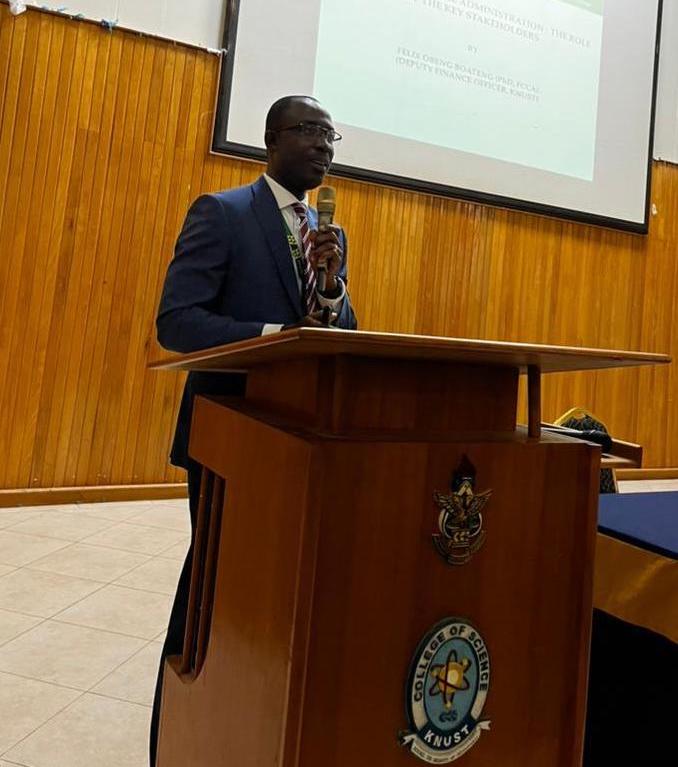 The Resource Person, Dr. Felix Obeng Boateng, Deputy Finance Officer at the Institute for Distance Learning (IDL), presented on the Topic: Effective Financial Administration: The Role of the key Stakeholders. He explained the role of each of the Stakeholders – Principal Investigator (PI), Head of Department (HoD), Deans of Faculties, College Finance Officer and Accountants, and Provost of College. He underscored the need for Senior Members to be guided by the College Finance Office during the preparation stage, duration of the project, and in retiring of donor-funded projects. He said that all transactions by the University must be in line with the Procurement Law, under Act 663 of the Republic of Ghana and that Senior Members should be mindful of that at all times. During the discussion period, Members asked questions on pertinent issues that PIs have to confront during the course of donor-funded projects. These include difficulty in obtaining three invoices in some instances, procurement delays, and in some cases where the procurement rules are not straight forth.
The College Accountant, Mrs Catherine Acquah, also gave input to most of the questions raised by Members.
The Provost, in his closing remarks, was emphatic that the seminar has to be organized again so that most of the Senior Members who were not present may have the opportunity to also benefit from the inputs. He thanked the Resource Person, Dr. Felix Obeng Boateng for availing himself and heeding to the call.