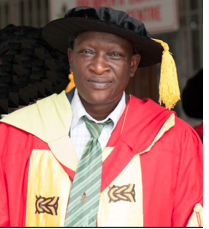 Prof
Reuben Yao Tamakloe
Asssociate Professor
Department

Physics
Email

rionty2@yahoo.co.uk
Office-location
Research-areas
Renewable Energies
Profile: Professor Reuben Yao Tamakloe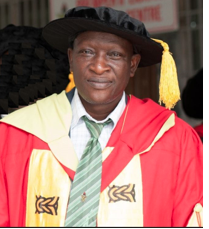 Reuben Yao Tamakloe is an Associate Professor in the Department of Physics. He joined KNUST as a lecturer after completing his masters in 2002, in then African Virtual University (AVU). Prior to re-locating to the Department of Physics in 2010  he served as system administrator at the Faculty of Distance Learning,  FDL (now Institute of Distance Learning, IDL), overseeing the smooth running of LAN, Computer Literacy, online audio-visual platform in AVU distance learning and RMIT collaborative BSc. /Diploma Computer Science. Prof. Tamakloe also served as head of department for Kumasi Virtual Centre for Information Technology (KVCIT--FDL) for 2 years. Under his headship he strived to provide healthy learning environment for all distance and short-course students to achieve their desire goals. While at the FDL Tamakloe simultaneously served as examination officer from 2004 to 2009.
Prof. R. Y. Tamakloe has being working on Renewable Energies; starting from the fabrication of Al/SnO2 /n-Si Solar Cells, hydrogen fuel cells and now doing extensive research into microbial fuel cells (MFCs). He introduces hydrogen peroxide as a cathodic substrate and Mfensi clay as ion-exchange-partition into the MFC cycle. Reuben Y. Tamakloe had his BSc., MSc. and PhD all from the Department of Physics -  KNUST. He also had Post Graduate Diploma in Education (P.G.D.E - Sandwich) from the UCC.
In the department he is currently teaching the following courses: Statistical Mechanics, Materials Science, Telecommunication Physics, Electromagnetic Theories, Programming with Web Applications and Programming with Java. He attended Kaneshie Secondary/Technical School (KATECO) for his O'Level and Winneba Secondary School (Winnesec) for his A'Level.