A delegation from ParisTech, the Alliance of the Most Prestigious Graduate Schools in Engineering and Science in France, visited KNUST through arrangements with the International Programmes Office (IPO-KNUST). Hosted by College of Science (CoS), a seminar was organized at the Allotey Auditorium-CoS on 21st January, 2020. The Seminar was chaired by Prof. F.K.N. Arthur and also present was Kevin Lemesle, Head of Campus France-KNUST.

The ParisTech Team (led by Dr. Florence Lelait) presented to the audience of staff and postgraduate students/Teaching Assistants (from College of Science, College of Engineering and College of Agriculture and Natural Resources-KNUST) on opportunities for collaboration in academia and research. The presentation highlighted on the recruitment of International students in preferred areas, specifically in Science, Engineering and Agriculture. The team encouraged everyone present to grab the opportunity to benefit from an internationally recognized, tailored education.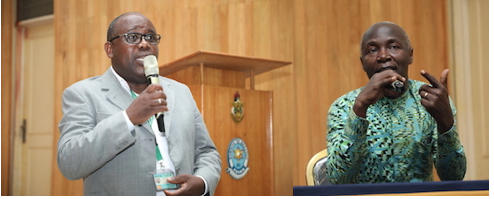 The Provost-CoS, Professor Leonard K. Amekudzi and Professor Sampson Oduro-Kwarteng (Director, Regional Water and Environmental Sanitation Center; Head, Dept. of Civil Engineering) also encouraged both staff and students to apply for the competitive scholarship opportunities available for the good of all. Plans are underway to have MOU between ParisTech and KNUST.
The seminar was organized by the CoS Seminar Committee. About 300 postgraduates and Teaching Assistants participated. After the presentations, the audience had the opportunity to ask questions and interacted with the delegates.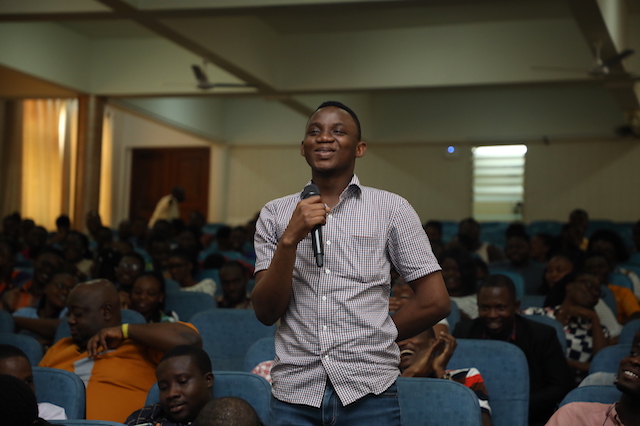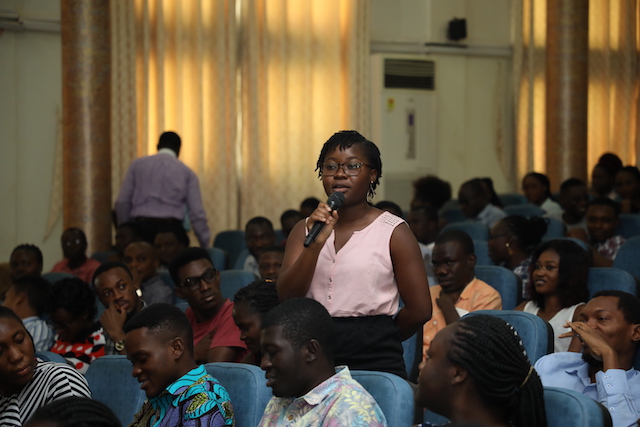 For more information, visit: www.paristech.fr