The KNUST Food Festival is an annual event organised by the Department of Food Science and Technology and the College of Science in collaboration with other key players. With each year's celebration getting better, the 2023 edition was the best yet. The annual event aims at celebrating the indigenous and rich nature of our Ghanaian dishes and to create awareness of the need to patronize our delicacies.
The 2023 FOOD FESTIVAL which was themed "Promoting our culture and food for well-being and sustainable development" featured the Vice Chancellor of the University, Professor (Mrs)Rita Akosua Dickson, Professor Leonard K. Amekudzi, the provost of the College of Science, the former provost, Prof Ibok Oduro and many others.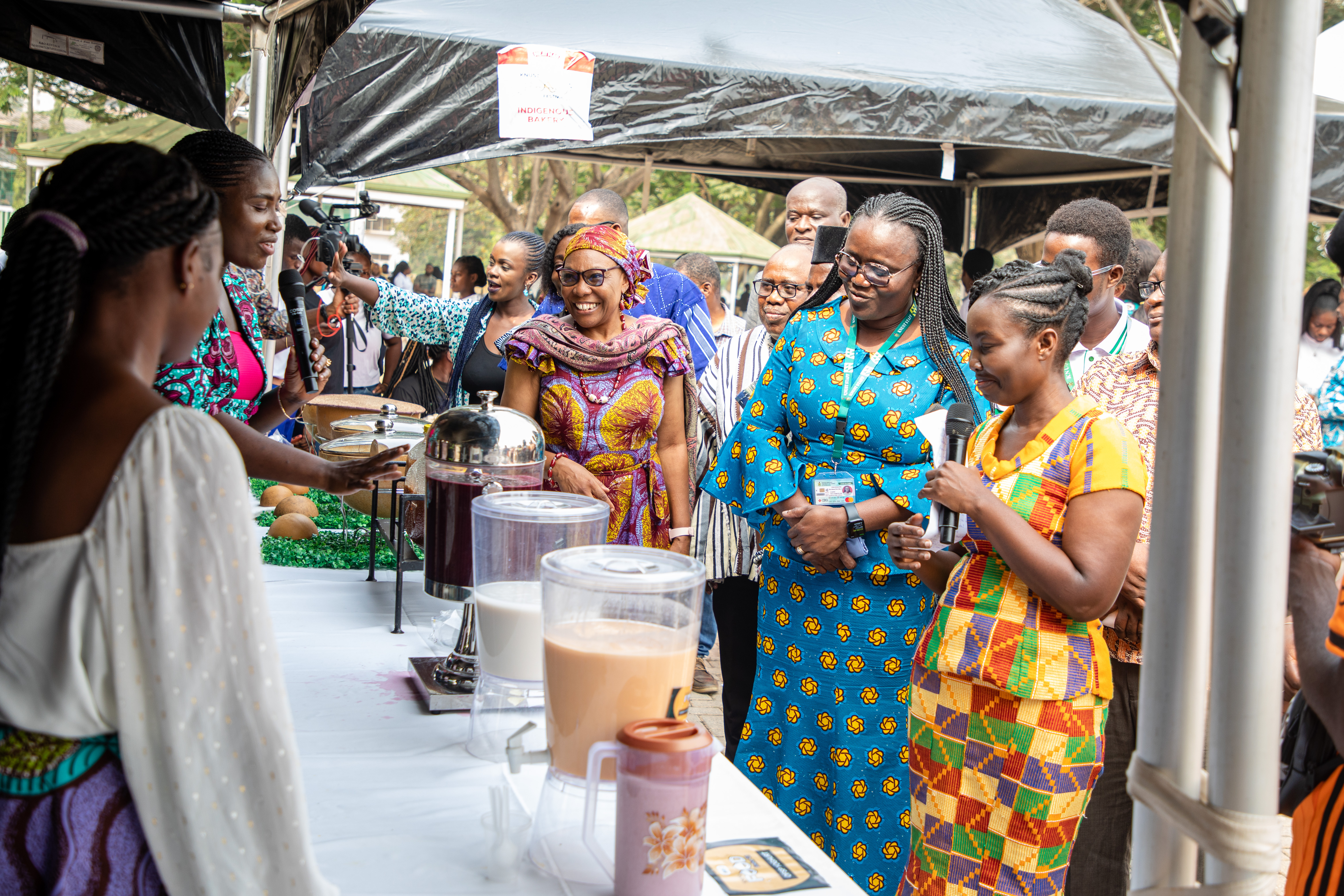 Prof. (Mrs) Faustina Wireko Manu stated that food product innovation is the development and commoditization of new food products (by commoditization, thus, the process of converting products into standardized marketable objects). Food innovation could serve as a way of making food cheaper, more shelf stable, tastier, more nutritious/healthier, improve sustainability, among others.
She stressed that this could be done by means of new tools, technologies, methods or new ingredients, and sometimes it happens by random chance- As food innovation has been on the rise globally, so has it been in Ghana and At KNUST, the Department of Food Science and Technology has and is still contributing to the development of innovative food products to meet consumer and industrial needs for good health and sustainable development among the Ghanaian populace.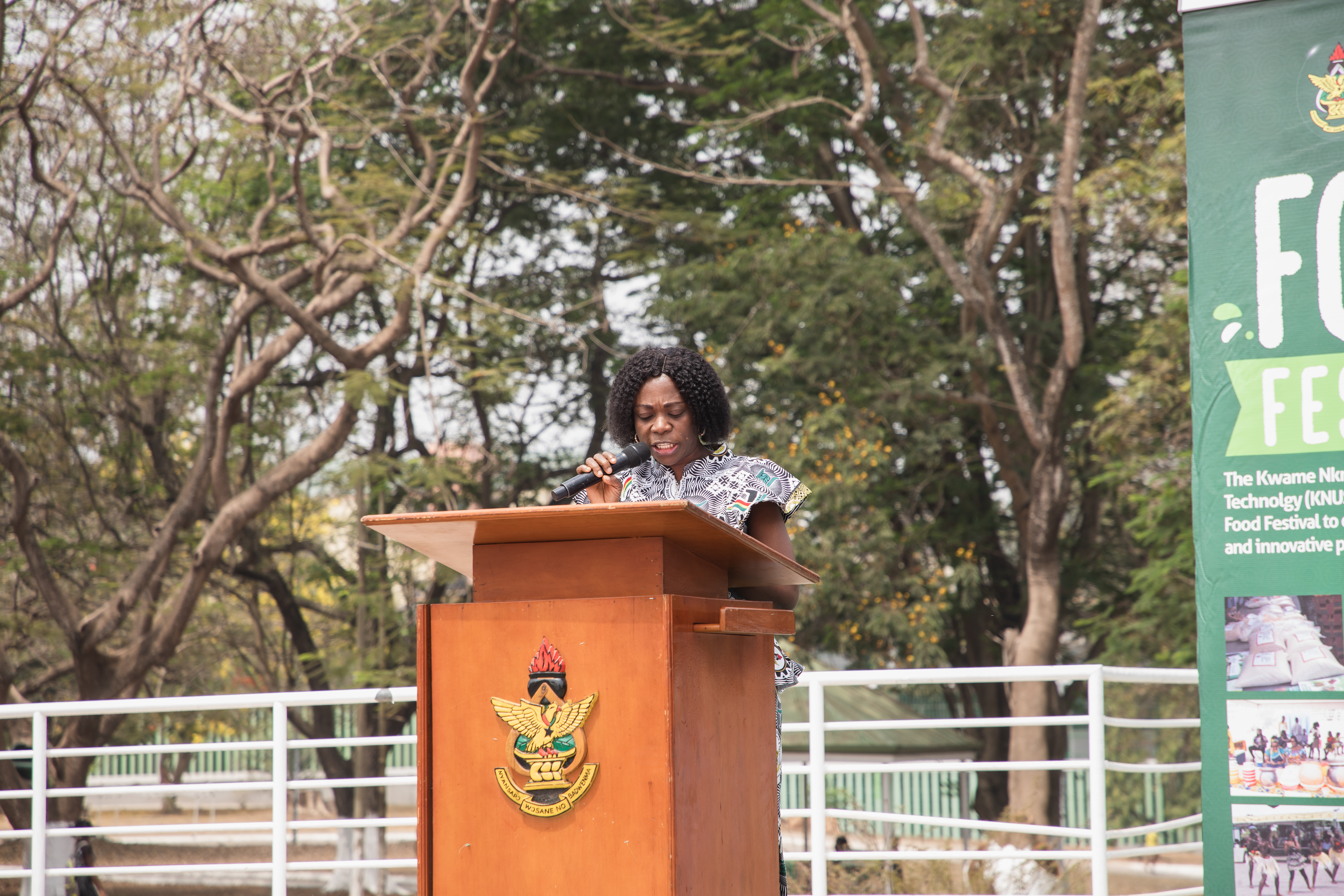 She emphasized the benefits of the innovative products, developed by the Department on local dishes as follows;
Chocolate with okra pectin as an emulsifier- okra pectin as a replacement for lecithin; Shear-Stearin-Palm Olein blend as cocoa butter alternative for chocolate- affordable chocolate; Fish nuggets and sausages- healthier alternative for red meat varieties; Probiotic beetroot yoghurt- functional beverage; HQ Flours from tubers and roots (cassava, cocoyam, ofsp, yam) in composite with wheat for bread - reduce importation of wheat flours and reduce postharvest losses; Soup Thickeners: reduce the importation of wheat flours and other thickeners; Instant Hausa koko, Instant cocoyam pottage, mashed kenkey powder, instant cassava soya complementary food, instant zoomkom beverage – improved shelf-life and convenience; among many others.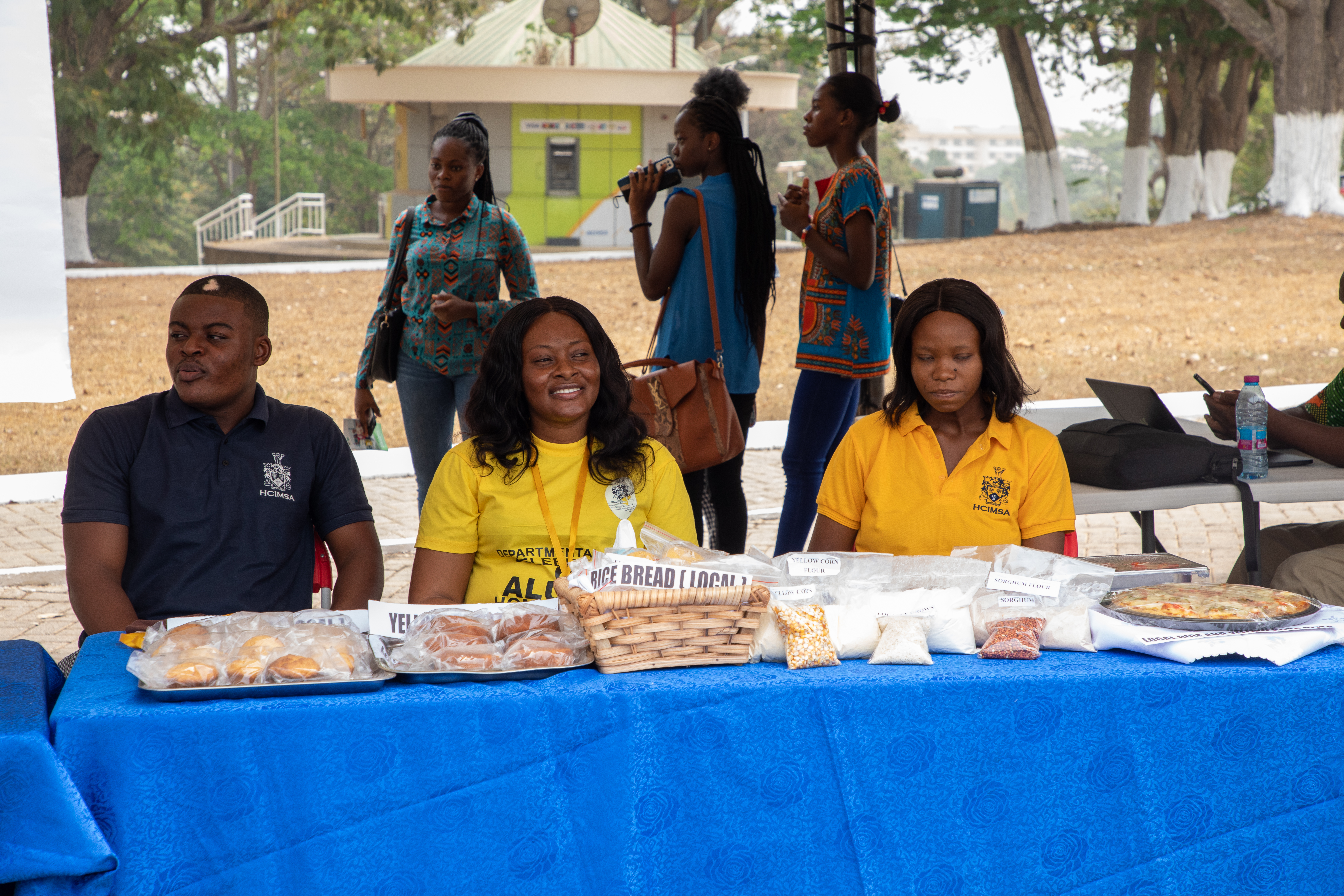 "However, the availability of equipment and up-to-date technologies such as high-pressure homogenizers, rheometers, drum dryers, pasteurizers, non-thermal processing methods (ultrasound, pulse electric field, electrical heating, extrusion, irradiation,) plastic-free and smart packaging among others could enhance research and innovative ability of students to bring more food products to address consumer needs," she said.
She again stressed that the Department, therefore, calls on stakeholders to support in terms of collaborative research, sponsorship and industry-focused partnerships to enhance what is being done currently. They commend the Department of Food Science and Technology for developing these innovative products, which if commercialized, would go a long way to support food and nutrition security, and thus help to address SDGs 2 and 3.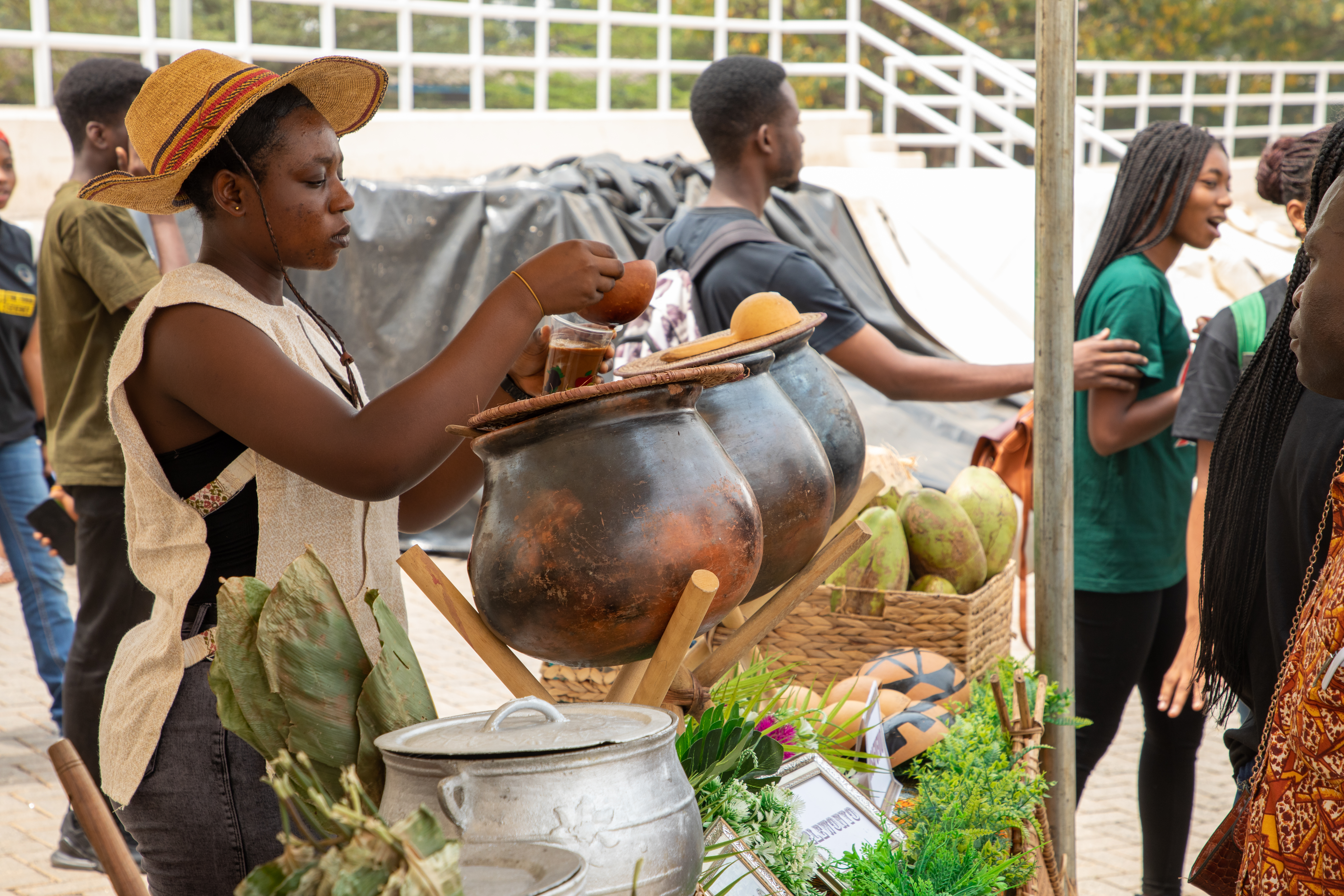 The activity that commenced the FOOD FESTIVAL 2023 was a food bazaar, which featured several traditional foods and Ghanaian delicacies. Innovative dishes, like orange-fleshed sweet potato yoghurt, tiger nut bread, composite cassava bread and cassava cake, were on show during the main program. The event was filled with lots of sights, eats, and learning opportunities. From various dishes, local drinks, assorted meat, products made from under-utilized legumes, and an exhibition on how near-infrared spectroscopy can be used in food adulteration detection.
Following his formal welcome, Prof. Amekudzi acknowledged all dignitaries in attendance. he stated that the local delicacies are nutritious and healthier and encouraged Ghanaians of today should patronize to eat in their various houses to grasp the interest of their wards in Local foods.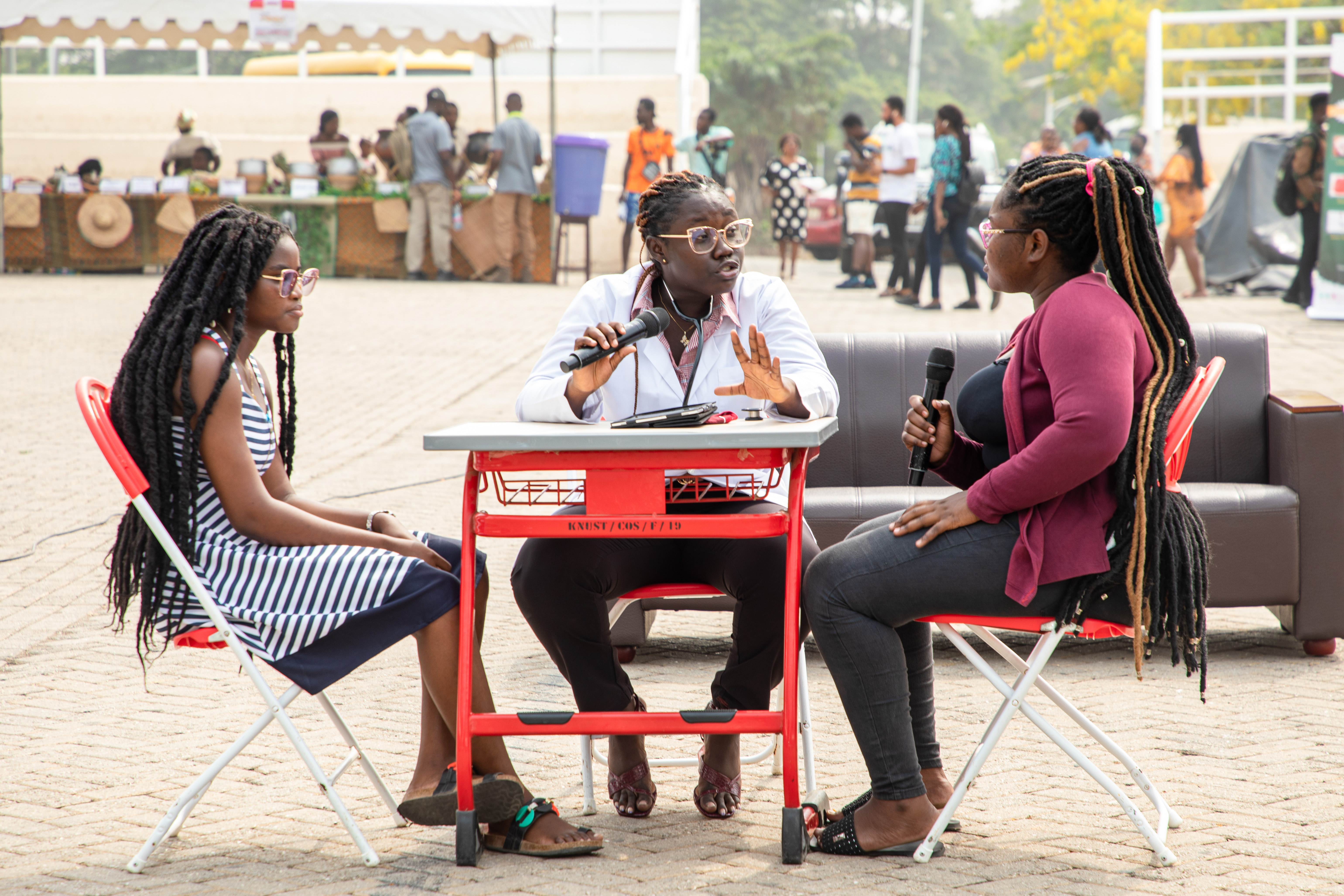 He again recommended the performance of some students of the Department of Food and Technology when they entertained the participants with choreography and a dramatization (the drama which was in line with the theme revealed the health benefits of local foods).
The Vice-Chancellor, Prof. Rita Dickson in her address, commended the team, and reiterated the need for this kind of education about food safety and patronizing our local indigenous foods. Ms. Abena Agyapoma Asiamah, representing the Ashanti Regional Director of the Food and Drugs Authority (FDA), emphasized the need for small-scale prospective food producers to take advantage of the FDA's progressive licensing scheme to register their products and prevent issues with the law.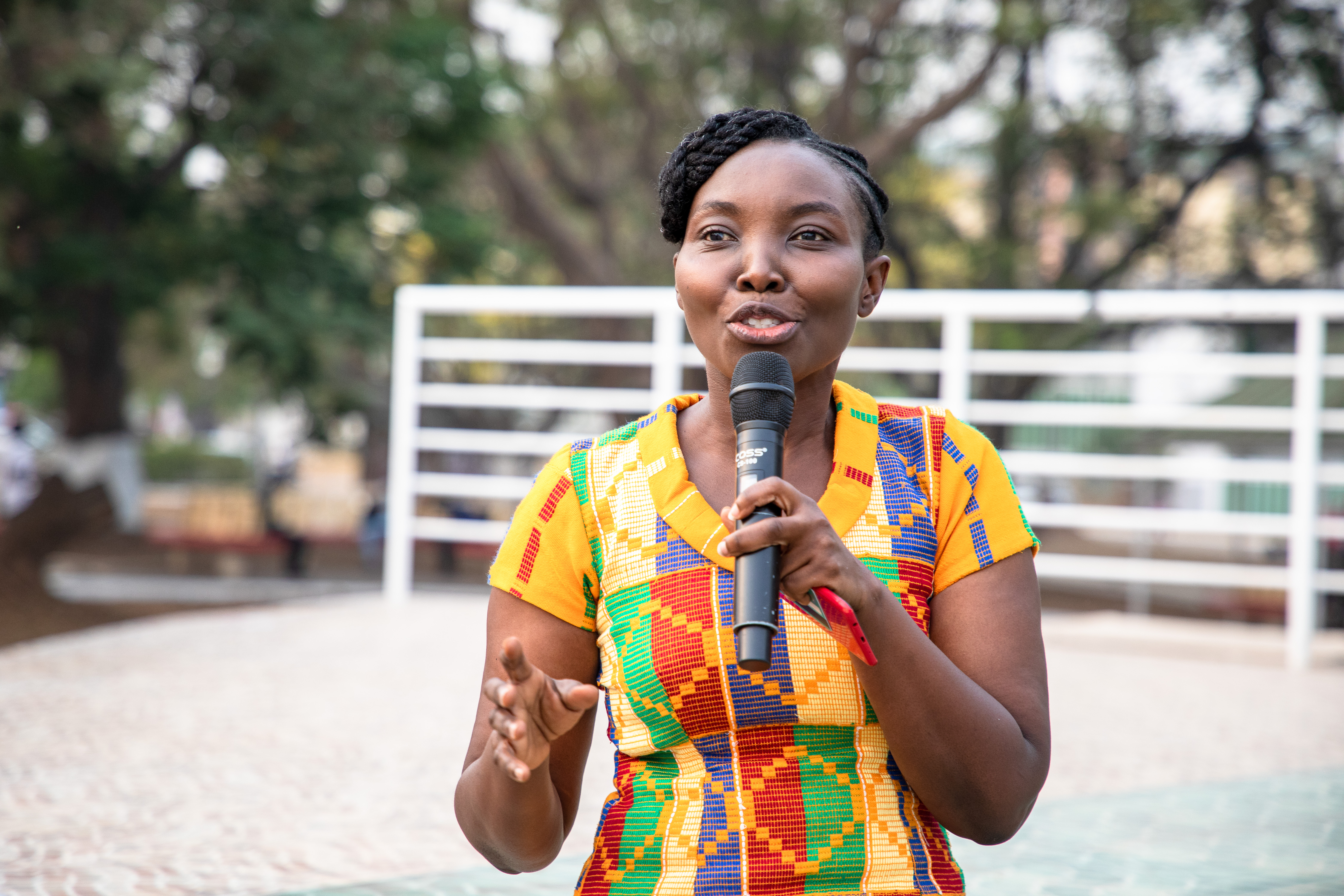 Dr. Abena Boakye, the head of the organizing committee for this year, led the Vice-Chancellor and other dignitaries present on the tour.
The event showcased innovative ideas for replacing wheat with alternative flour in response to the global issues with flour and vegetable oil caused by the Russia-Ukraine war. The competition saw creative ideas from ten applicants from four institutions who were shortlisted from twenty-six applications from five institutions.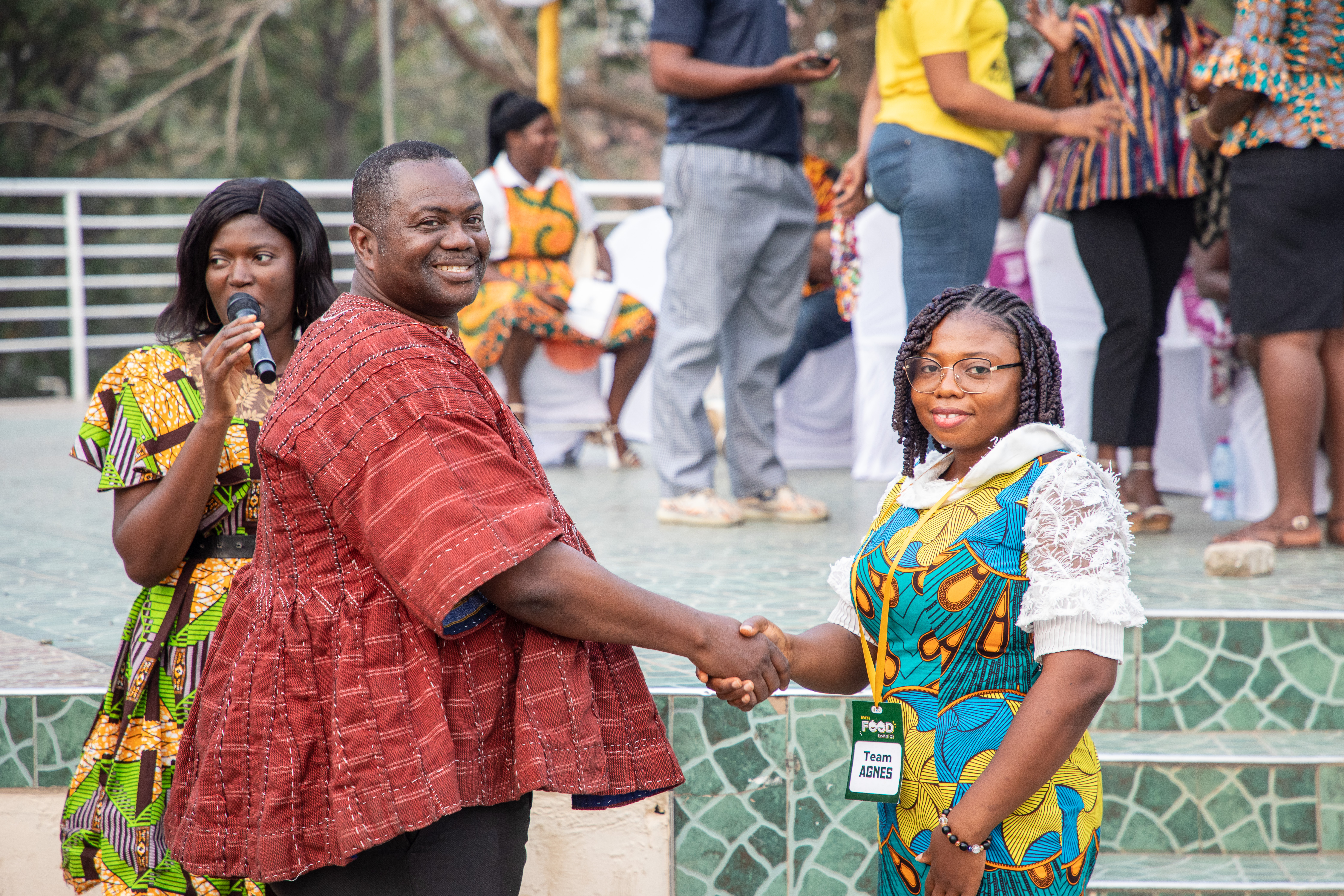 At the close of the competition, Team Davidson from KNUST was awarded GHS 2,500.00 as the overall winner, followed by GHS 1500.00 to Team AGNES from UCC and a thousand cedis (GHS 1000.00) each to Teams Fabulous Bakers (from Ejisu Technical Senior High School) and Team Wilson (from Accra Technical University) for tying at the third position. Special cash awards for innovative and commercially viable products went to Team Agnes and Team Davidson.