The 2nd Geophysics Academia - Industry Meeting (G-AIM) was held from March 15th and 16th, 2023, at the College of Science, KNUST.  The conference was virtual. The theme of the event was "Crafting Geophysical Solutions for Ghanaian Problems". Participating companies and institutions in the virtual meeting included Ghana National Petroleum Corporation (GNPC), Ghana Institute of Geoscientists, Petroleum Commission, Lean In, Ghana Water Company Limited, Geomative and CSIR-Water Research Institute.
During his opening remarks, the Chairman for the 2nd G-AIM, Prof. Aboagye Menyeh, a renowned professor and the foundational Provost of the College of Science, KNUST highlighted the critical role geophysics has played in addressing a wide range of problems in Ghana. He reiterated the importance of collaboration between academia and industry in advancing the field of geophysics in Ghana. Mr. Crisler Ankrah, the General Secretary of Ghana Institution of Geoscientists added that the Institution looks forward to the use of traditional and low-cost geophysical methods that help in sustainable small-scale artisanal mining.
Panel sessions were held on Oil and Gas Exploration, Groundwater Prospecting, Mineral Exploration and Women in Mining and Energy. A keynote speech by Dr. Ofori Quaah, former CEO of GNPC took participants through the history of geophysics in Ghana while encouraging students and early career professionals to develop their expertise and prepare for future opportunities. The G-AIM also presented a platform to outline results from the 1st KNUST SEG Geophysics Field Camp. The field camp investigated the slave trade in southeastern Ghana using integrated geophysical methods.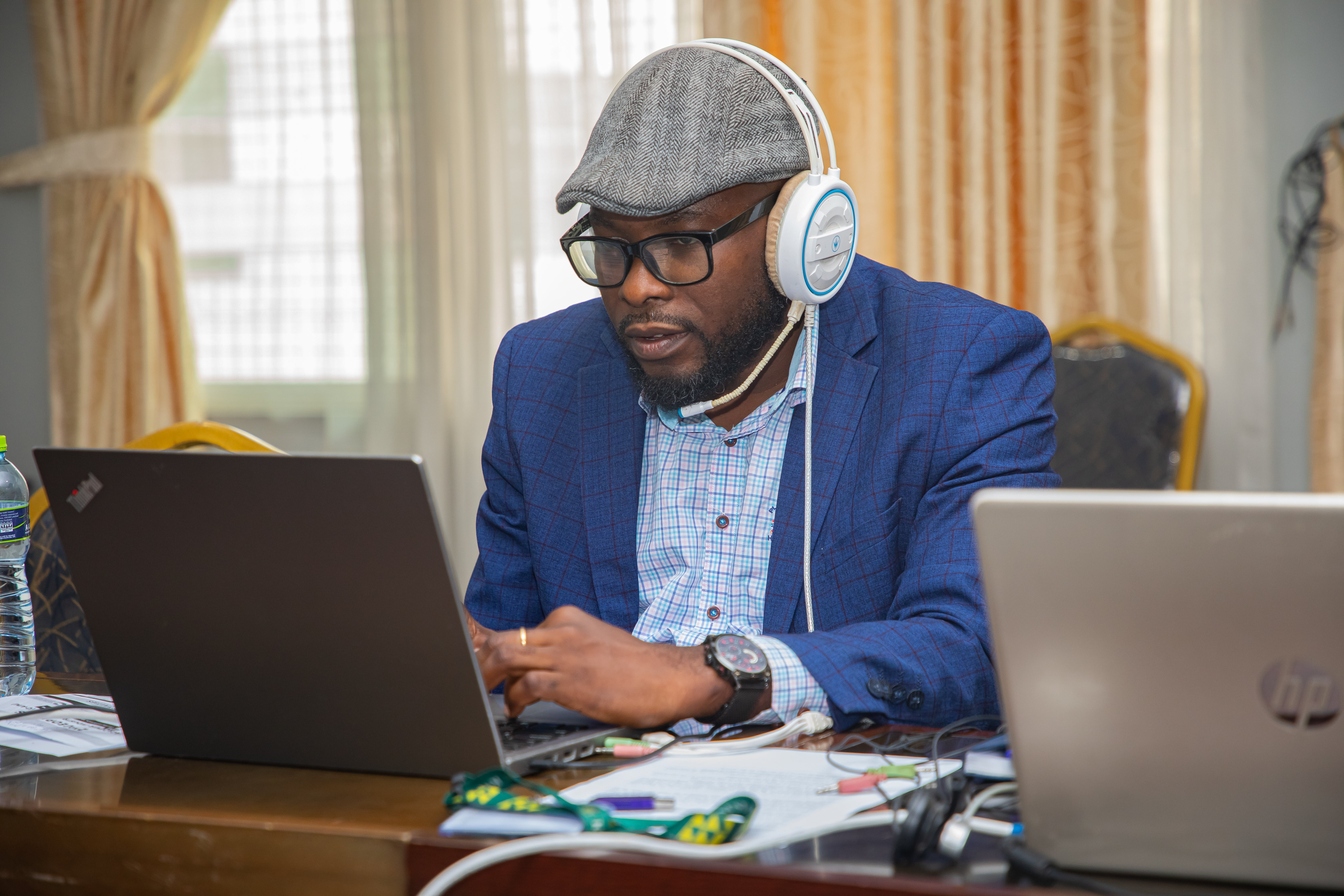 Speaking on the reason for holding the G-AIM, Dr Cyril D. Boateng, the convener of the event said the meeting was intended to encourage a dialogue between geophysical researchers in academia and industry professionals.
The meeting gave researchers in KNUST the chance to discuss their research areas by emphasizing how they might improve Ghana's petroleum exploration, groundwater exploration, sustainable mineral exploration, and innovative methods for finding natural resources.
A key conclusion from the G-AIM is that researchers should explore new tools such as machine learning in geophysics to tackle developmental challenges in Ghana.