GSA 32ND BIENNIAL CONFERENCE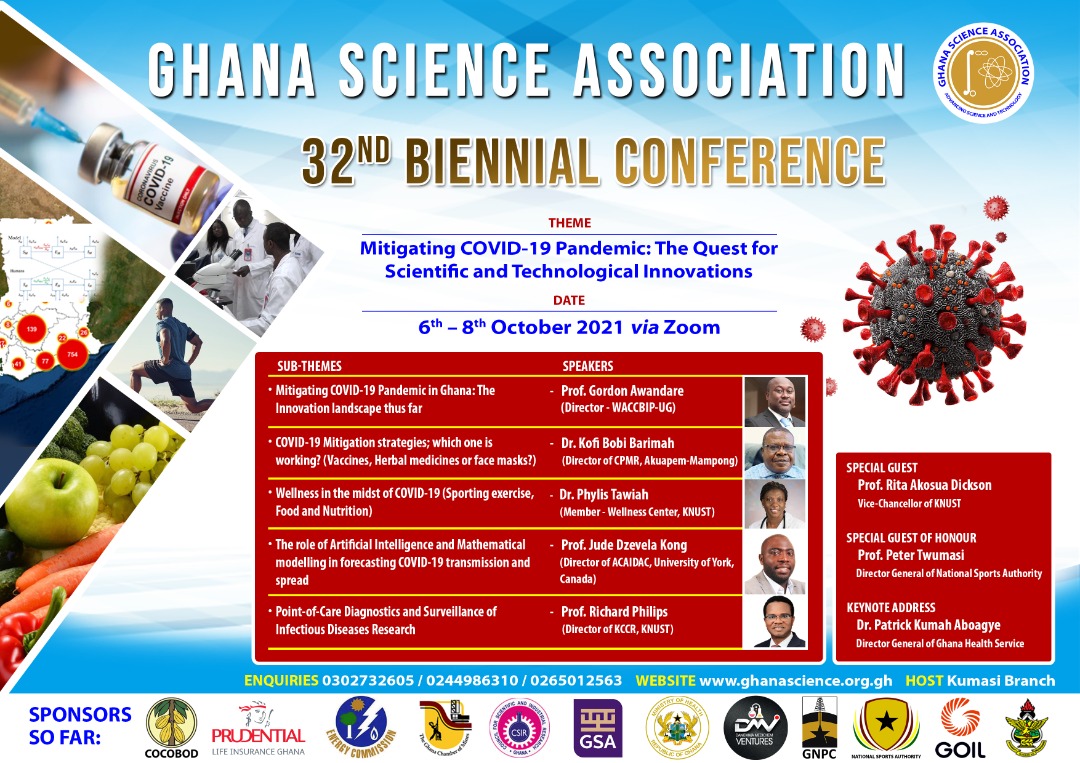 The Ghana Science Association (GSA) 32ND BIENNIAL CONFERENCE comes off as scheduled:
1. Pre-Conference Workshop: Tuesday, 5th October 2021 at 8:45am – 12:30pm
Theme: "Developing Competitive Grant Applications to support Research Funding"
2. Biennial Conference and BGM: Wednesday 6th to Friday 8th October, 2021 at 8am -2 pm.
Theme: "Mitigating COVID-19 Pandemic: The Quest for Scientific and Technological Innovations".
Venue: ZOOM.
To register: https://www.ghanascience.org.gh/32nd-biennial-conference-registration-and-abstract-submission-form/
For details, please visit: https://www.ghanascience.org.gh/
ALL ARE CORDIALLY INVITED.
Thank you.
Local Organizing Committee