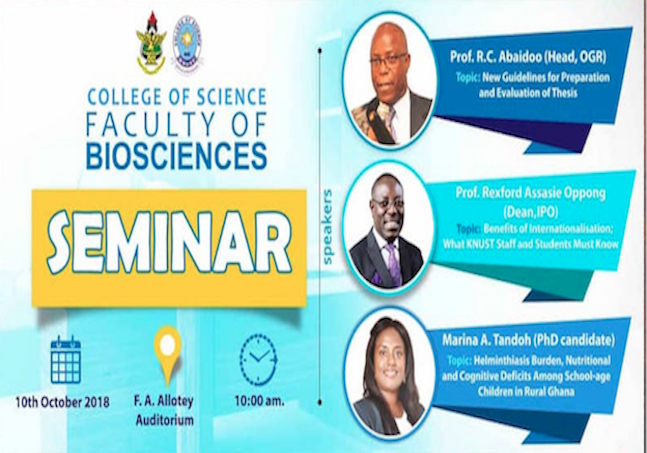 The Faculty of Biosciences (College of Science) has schedulled a SEMINAR on Wednesday 10th October, 2018 from 10:00am in the Allotey Auditorium.
Topics: Speakers
1. New Guidelines for Preparation and Evaluation of Thesis: By Prof R. C. Abaidoo, Chair CoSGC and Director  OGR

2. Benefits of Internationalization: What KNUST Staff and Students must know: By Prof Rexford Assasie Oppong, Dean IPO
3. Helminthiasis Burden, Nutritional and Cognitive Deficits among School-Age-Children in Rural Ghana: A Preliminary Study for Intervention: By Miss Marina A. Tandoh (PhD Candidate)
All are cordially invited!