Mr. Eric Owusu Mensah, a PhD graduating candidate from Food Science and Technology department of Kwame Nkrumah University of Science and Technology (KNUST), has won two outstanding awards at the 2015 Small and Medium Enterprises Ghana awards. Mr. Eric Owusu Mensah's company; Quama Food Processing Co. Ltd, which he formed during his master's degree programme under the supervision and mentorship of Prof. (Mrs.) Ibok Oduro, the Provost of College of Science, won the Best Product Innovation of the year and the Best Food Processing company of the year.
Mr. Joe Tackie, CEO of PSDS II (left) presenting the awards to Mr. Eric Owusu Mensah (Middle) and Mrs Matilda Owusu Mensah (right)
This nation-wide prestigious award was held at the state Bontique Hall, Accra, by Imagine8 company Ltd under the auspices of and ministry of trade and industry, and the World Association for Small and Medium Enterprises (WASME). It is a yearly ward scheme organise for all registered small and medium enterprises throughout the Country with the aim to recognising distinguished companies under various categories. Mr. Eric Owusu Mensah's company which producers Yofresh; a highly nutritious and preservative-free drinking yoghurt, was the only company to receive two awards.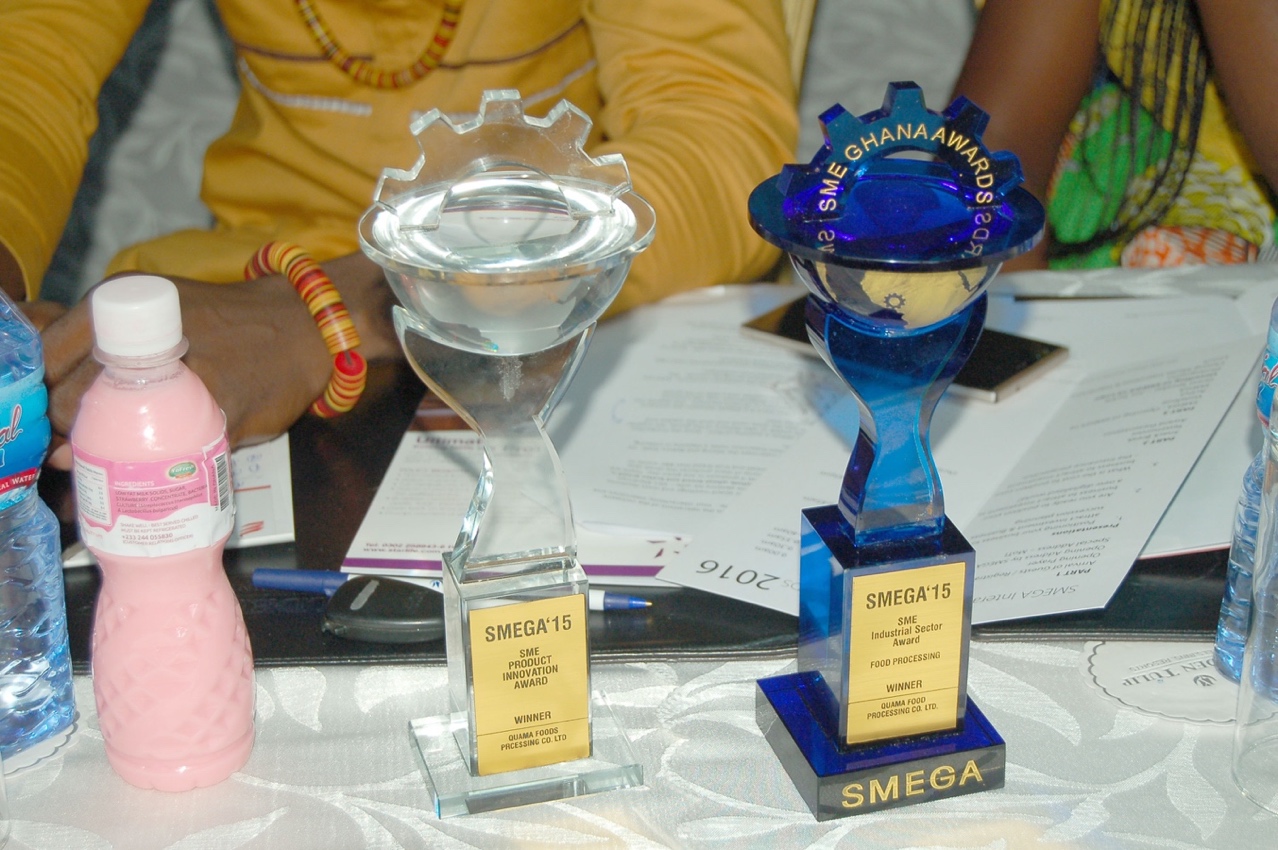 The two awards: 1st – SME product Innovation Award and 2nd – SME Industrial Sector- Food Processing Award.
It is his fervent wish that this national acknowledgement of his outstanding entrepreneur skills will serve as a motivating factor for especially tertiary students to consider the option of transferring the skill acquired whilst in school into businesses. This will ensure economic development and industrial growth, thereby solving the unemployment and poverty challenges of our beloved country, Ghana.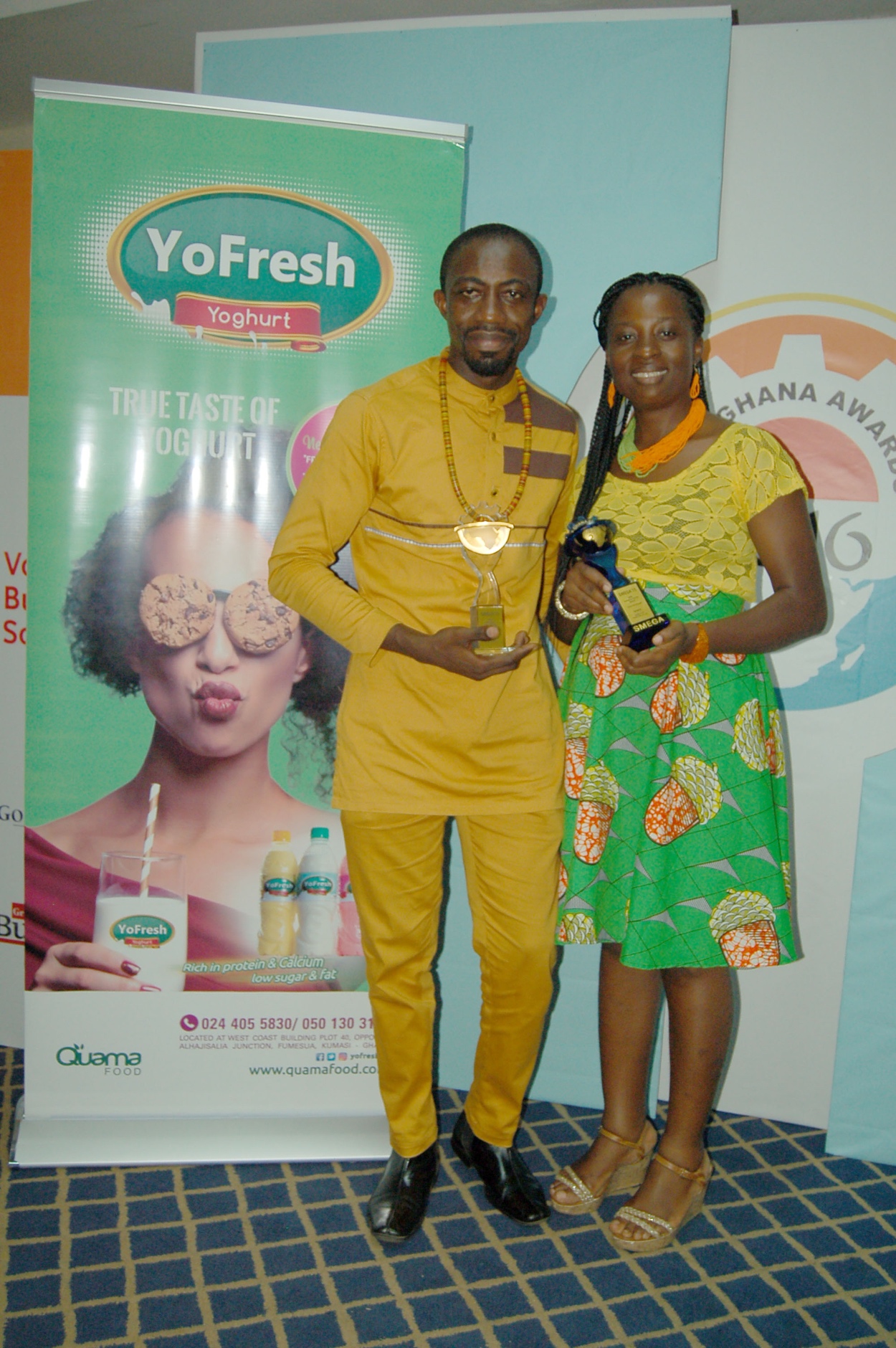 Mr and Mrs Owusu Mensah Showcasing the two awards
"My appreciation to the university for the training, graduate school for the opportunity, department of food science and technology for the expertise, International Potato center for the educational scholarship, Crops Research Institute for the research support, Staff of Quama Food for the respect, Prof (Mrs) Ibok, Prof W.O.Ellis (former Vice Chancellor) and Prof Ted Carey for the encouragement and supervision, wife – Mrs Matilda Maaboa Owusu-Mensah and family for the love".