As required by the SCISA constitution, the President of the Science Students Association Students' Association(SCISA), College of Science, Mr. Julius Kwadwo Acheampong on the 31st of August 2022, delivered a State of SCISA Address ahead of the dissolution of the 4th senate on Saturday, 3rd September, 2022.
On behalf of the Science Students' Association (SCISA), I would like to show my deepest appreciation to the college board. We really value the good work you're doing. I'd also like to congratulate the newly elected members of the college board. Also, we would like to thank the Vice Chancellor through the provost, for her good initiative to replace the projectors, and fixing LED screens in the lecture rooms to create a comfortable learning environment for students in the College.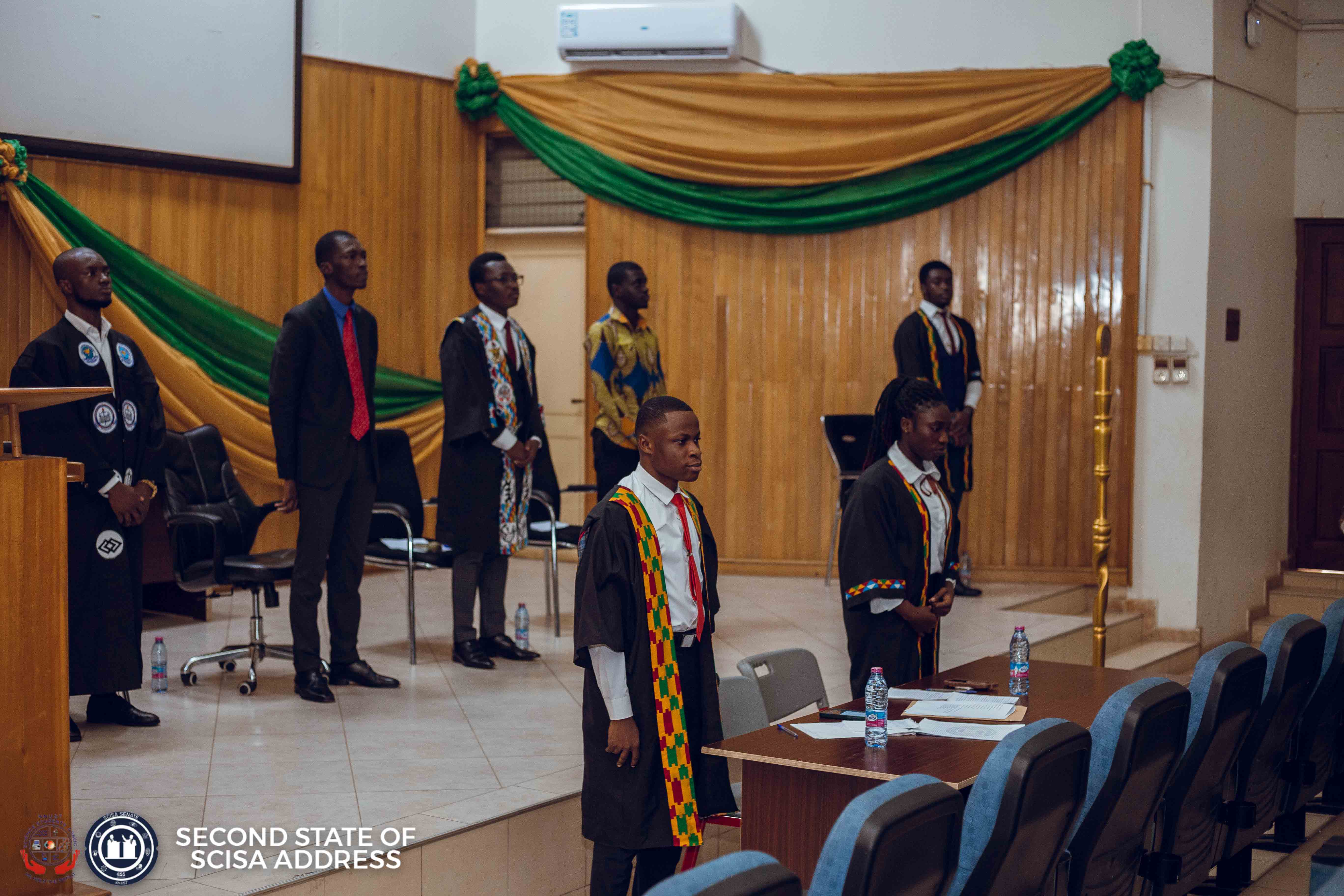 During the previous State of SCISA address, there was a conversation with members of the association, as well as honorable members of the house, that our association needs a long-term goal to guide us to make us outstanding. In view of this, a bold step was taken to submit the SCISA Development Goal to the SCISA Senate, after which we discussed with members of the Association. I would like to commend the honorable members for seeing the need for us to have a long-term goal that will guide us and make us stand out as a community. Again, I would like to commend the honorable members of the 4th SCISA senate for their good and outstanding conduct.
This house is an enviable one, and it is no surprise that other legislative bodies on the KNUST campus are persevering to be like them. The diligence with which they discharge their duties is one that is really commendable. I would also like to thank the house for how well they portrayed the association with other institutions, especially during the educational senate trip.